What can we help you insure?
Get a Free Quote Now
Or Call (941) 729-7494
Manatee County's Favorite Insurance Agency
We Treat You Like Family
Find coverage options & great rates for property insurance like, homeowners, mobile homes, renters, and condo insurance.
We work with the best auto insurance names in the industry. We'll find you great rates for car insurance, RV's, boats, and commercial auto.
Protect your family with health and life insurance coverage to be prepared for the unexpected. We'll help to personalize a plan.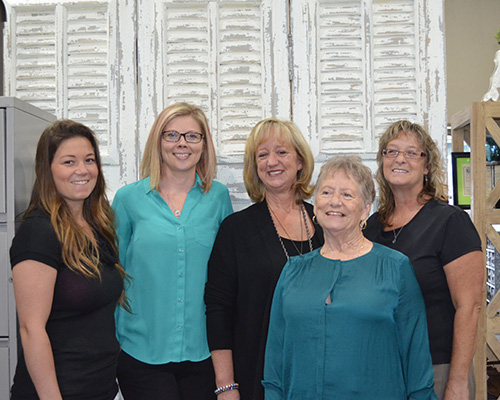 About our Palmetto, FL Insurance Agency
We began serving our local community in 1985 providing Life and Health Insurance, expanding into the Property and Casualty business at our Palmetto location in 2004. We bring to the table just over 40 years of combined insurance experience to serve all your insurance needs. Anderson & Associates is a member of SIAA (Stategic Independent Agents Alliance).
Anderson & Associates is your local Palmetto Insurance Agency for all of your insurance needs. We have experts ready to help you with your homeowners insurance palmetto, life, health, flood insurance, mobile home insurance, car insurance, liability, and much more. Contact our friendly staff today for a free quote on your insurance policies.
"Great Staff – Very helpful, knowledgable, and work extra hard to be competitive in todays market.. They go above and beyond to take care of their customers. They are active members of our community, supporting local schools and throwing fundraisers for cancer research. Definitely who you want on your side!"
"They are amazing. I have used them for both my commercial insurance as well as my personal insurance. They have been on top of everything. I have recommended them to everyone I know from my neighbors for homeowners to friends for auto and homeowners. They have never let me down!!!"
The Latest From Our Blog
Shelli Anderson
Help Anderson & Associates Insurance Group earn an even larger donation to the Family Partnership Center. If their story is shared on social media 50 or more times by June 25, Family Partnership Center will [...]
Shelli Anderson
It can be devastating to move into your new house and discover that the furnace is unsafe. You might discover this right away—perhaps on your first walkthrough after you've signed the papers and made your [...]